Saturday, April 28, 2018 - 10:00 am to 5:00 pm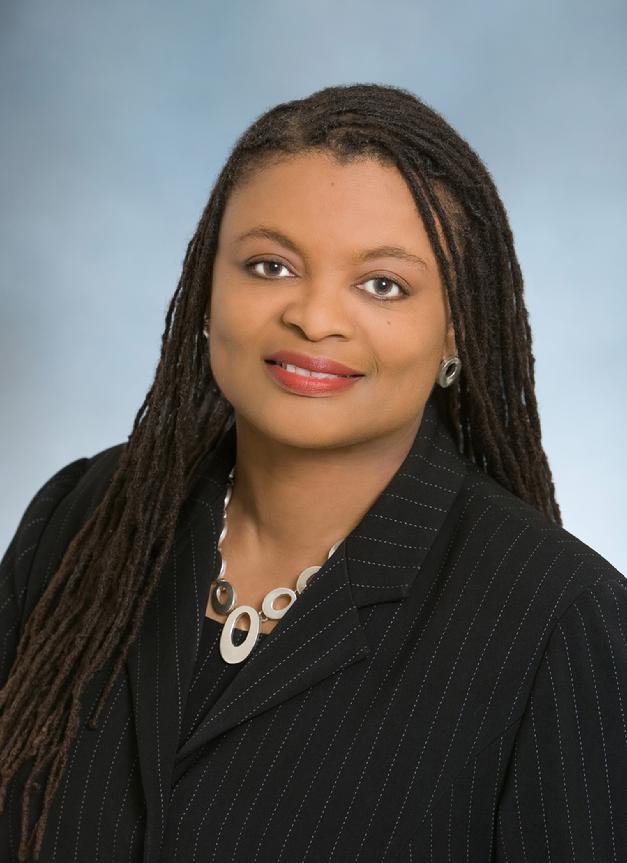 Dr. Wilma Wooten
Wilma

J.

Wooten

, M.D.
, M.P.H.
County of San Diego Health & Human Services Agency
About our Parade Grand Marshal
Dr. Wooten has been with the County of San Diego Health and Human Services Agency since 2001, initially as the Deputy Health Officer and now serving as the Public Health Officer since February 2007. In her current role, she has oversight for almost 500 employees and a budget of approximately $1
15

M, serving a county of 3.

3 million residents. She is an ardent supporter of public health and has a strong interest in health disparities. Dr.

Wooten

is a Board member and past president (2011-13) of the California Conference of Local Health Officers (CCLHO), served as Board member and President (2013-15) of the Health Officers Association of California (HOAC) and currently serves as the co-chair of the California Chronic Disease Prevention Leadership Project. She is also a past Board member (2009-2011) of the National Association of County and City Health Officials (NACCHO). Dr.

Wooten

is a member of

the Public Health Accreditation Board (PHAB) of Directors

since January 2012. Dr.

Wooten

is trained in Family Medicine and has a Master's degree in Public Health. She received both professional degrees from the University of North Carolina, Chapel Hill, followed by residency training at the Georgetown/Providence Hospital Family Practice Residency Program in Washington, DC. She completed a Preventive Medicine Residency with emphasis in Sports Medicine in the joint San Diego State University (SDSU), Graduate School of Public Health (GSPH)/University of California San Diego (UCSD) program. Dr.

Wooten

practiced medicine as a faculty member in the UCSD Department of Family and Preventive Medicine from 1990 to 2001. She remains a volunteer Associate Clinical Professor in the department and is an Adjunct Professor at SDSU/GSPH.
Dr. Irvin "Buzz" A. Kaufman, M.D., 32nd Annual Linda Vista Multi-Cultural Fair & Parade Grand Marshal
Irvin "Buzz" A. Kaufman, M.D.
Chief Medical Officer
Rady Children's Hospital - San Diego
About our Parade Grand Marshal
Dr. Kaufman hails from Louisville, Kentucky. He attended Vanderbilt University for his undergraduate studies and the University of Chicago for his medical degree, followed by a pediatric internship and residency at UCSD. He served as Chief Resident from 1974 to 1975 and completed a fellowship in Pediatric Pharmacology at UCSD.
In 1976 Dr. Kaufman joined Children's Hospital as the Director of Pediatric Education. Dr. Kaufman served as the Administrative Director of the Trauma Center when it was initially established in 1983. From 1978 to 1998, Dr. Kaufman was the Director of the Critical Care Transport Team at Children's Hospital San Diego.
He became president of the Children's Associated Medical Group, Inc. in 1982 and served in that position until 1998 when he accepted the position of Chief Medical Officer for Rady Children's Hospital. He is presently the Chief of Health Affairs for Rady Children's Hospital and in this role he serves as liaison with the Medical Staff and the leadership of the various medical groups for Rady Children's Hospital. Dr. Kaufman served as the Chairman of the Department of Pediatrics for the Scripps Clinic Medical Group, Inc. for 20 years, retiring in December 2016.
Dr. Kaufman and his wife live in the Sunset Cliffs area of San Diego and they have four adult children and four grandchildren. He enjoys reading, wood working, theatre and entertaining at home.


2017 Major funding provided by
The City of San Diego - Council Districts 2 and 7
City of San Diego Commission for Arts and Culture
San Diego County Community Enhancement Program
Linda Vista Multi-Cultural Fair Inc. - 501(c)3 Not for Profit
PO Box 712163, San Diego, CA 92171